Executive Team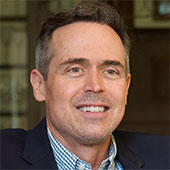 Benjamin Campbell, CEO
Mr. Campbell is a graduate of Harvard Business School with second year honors and has been either the founder or senior executive of four businesses in the USA and Europe over the past 25 years — in industries as diverse as telecommunications, eLearning, and online music. He has written the business development presentations for hundreds of sales pitches over this period — resulting in tens of millions of dollars of revenue generated from large and small clients alike. He has been a pioneer in the use of short video for investor presentations, business development pitches, and employee training — since the early 2000s.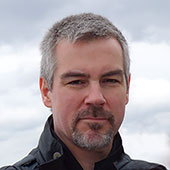 Jeff Strobel, CTO
With more than 25 years of software development and engineering experience, Mr. Strobel is PMG Learning's Chief Technology Officer.
Mr. Strobel has held executive positions — including President and Chief Technology Officer — in a number of technology startups in fields ranging from scientific visualization to online music. An early visionary in electronic books, as founder of Peanut Press, he has a successful track record of designing and building systems and organizations that deliver professional, high-impact user experiences.
An award-winning photographer, Mr. Strobel has an undergraduate degree in Civil Engineering from Northeastern University and a graduate degree in Computer Science from Boston University.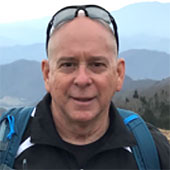 John Dzamba, COO
John Dzamba, serves as PMG Learning's Chief Operating Officer and Oversight Manager for Boeing.
John has over 25 years of experience in the design, development and management of learning solutions for both government and commercial customers — as well as in new business development. A seasoned leader at managing very large scale projects, he is proficient in all phases of Instructional Systems Design, Development, and Implementation — as well as leading and motivating employees as a top corporate executive .
John has worked with Boeing for over 15 years, as he was the Managing Director for General Dynamics IT's commercial learning arm whose team now forms the core staff of PMG Learning Solutions.
Colin Cohen, CRO
Colin is PMG Learning's Chief Revenue Officer, responsible for revenue generation and growth strategy — serving as the main point of contact for commercial discussions — with Corporate and Federal clients alike.
With more than 25 years of experience, Colin has closed and led a broad range of deals, including projects that have been recognized by ASTD, Training Industry, and Bersin for best practices. Colin has co-presented with Boeing at Elliott Masie's learning consortium on topics, including Rapid Instructional Design and Prototyping and use of video in Microlearning.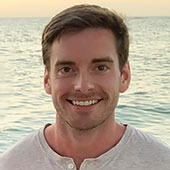 Joe Lacy, Chief Editor — Video Solutions
With over 10 years of video editing experience, Joe Lacy is PMG Learning's Chief Editor.
Joe directs and oversees all video editing and production. Joe has worked for PMG as a senior editor since 2014 — consistently exhibiting an exceptional passion for perfection. Prior to this, Joe spent 4 years as the founder and president of Hamilton Video Productions — a high end video editing and post-production boutique. In this role, Joe produced videos across a broad spectrum of clients, content, and specialty tools. Joe is a graduate of Texas Christian University with a bachelors degree in Film and Video studies.